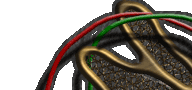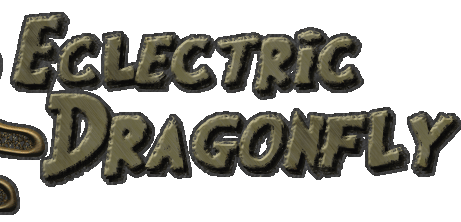 Ladyhawke
In a hurry? Go right to the pictures
How many movies change your life?
Ladyhawke actually changed mine. It's not just the most satisfying romance I have ever seen, nor Matthew Broderick's funniest role (that honor goes to Ferris Bueller's Day Off.) And although Michele Pfeiffer's introduction was riveting, and Rutger Hauer redefined "leading man" in my mind, these alone can't account for it.
It was Goliath -- Navarre's horse.
I was a horse-crazy teenager, and I'd never before seen the likes of that stallion: a light draft of pure black with an upright, cresty neck, a squared rump, a very kind eye, feathered legs and a thick, wavy, impossibly long mane and tail. The breed atlas pointed to him being a "Friesian," a Dutch breed no one I knew had ever even heard of.
After that, I was done for. Henceforth there would be no other breed for me. It took me fifteen years, but I have my tall black horse at last. Though he is but half Friesian, he has all the kind eye, all the arched neck and he is all mine. His name is RavensWood (Woody for short) and you can see him, as well as his sire Nero in Alicia's Photo Gallery.
There is plenty to see in Ladyhawke for the horse-lover. There is as much Friesian footage as in any movie except The Mask of Zorro, and the final battle between Navarre and the Captain of the Guard in the Cathedral of Aquila features a gorgeous Andalusian as well.
Etienne Navarre (Hauer), former Captain of the Guard to the Bishop of Aquila, and Isabeau Dante (Pfeiffer) are lovers who have been cursed by the evil and jealous Bishop.
Navarre becomes a black wolf at sunset, while his lover, Isabeau is a woman, and at dawn, she becomes a hawk just as he regains his human form. After travelling as outcasts and living under the curse for two years, Navarre, who has vowed to revenge himself upon the Bishop, takes the first known prisoner escape from the dungeons of Aquila as a sign from God that his moment has arrived.
This prisoner is a common thief - though an uncommon contortionist - known as Phillipe the Mouse (Broderick), and having once escaped Aquila, he is understandably reluctant to return as part of a raiding party bent upon the Bishop's destruction.
There are only two movies I've watched so much I wore out the first videotape and had to buy a second (the other is Time Bandits), but even after so many watchings I'm still touched by this story of the lovers cursed to be "always together, eternally apart."
You would have to be made of stone to watch, without crying, the scene wherein Navarre and Isabeau are simultaneously transforming at dawn, and for a moment, can almost touch. Their nightmare returns as Isabeau, now a hawk, wings away, and Navarre cries out in pure frustration.
The pictures you'll see here can't convey the heart of this film, but they can hint at its beauty, which even after all these years strikes me anew whenever I watch, and they say nothing at all about the Alan Parsons Project score which is itself as much a part of the story as the Bishop's curse.
I know the Ladyhawke script almost by heart and cannot describe how it pained me to have to winnow my sound files choices down to what's here. In addition to being perhaps the definitive romance (with honorable mention to The Princess Bride, of course), this movie is peppered with light-hearted observations by Matthew Broderick - a perfect foil for the grim Hauer and sad Pfeiffer - talking to himself and bargaining with God. There's a lot from him here.
Sounds from Ladyhawke
"The Mouse , he left our house..."
-
A prisoner tells the guards Phillipe the Mouse has escaped.
"It would be a miracle,..."
-
The Captain of the Guard trying to put a bright face on the prisoner's escape for the Bishop.
"I know I promised Lord,..."
-
The Mouse explaining his thieving ways.
"C'mon old girl..."
-
Must be a city boy...
"Goliath, before we get to know each other..."
-
Phillipe the horse whisperer.
"I'm still a young man, you know..."
-
Phillipe suspects he'll want no part of Navarre's business.
"Well, she might wander into my dreams..."
-
Navarre seems captivated by the Mouse's description of a shadowy woman he sees only at night.
"What is your quest...?"
-
Navarre reveals his mission.
"I need you..."
-
Navarre asks Phillipe for his help.
"Sir, the truth is..."
-
Phillipe doesn't think he's the sign from God that Navarre believes him to be.
"You have given me my life..."
-
Phillipe refuses to help Navarre get back into Aquila for his revenge.
"I told the truth, Lord..."
-
The Mouse's attempt to misdirect the soldiers has failed.
"We can't eat this bird..."
-
Phillipe has carried the injured hawk to Imperius' monastary.
"Are you flesh...?"
-
Phillipe the Mouse is unsure what to make of the nighttime traveler.
"You must save this hawk, he said..."
-
Phillipe cheers Isabeau with his message from Navarre.
"Open up in the name of the bishop!"
-
Imperius resists the sodiers.
"I am a monk..."
-
An homage to Star Trek? Imperius is explaining the structural traps the soldiers keep finding in his monastary.
"Where's the woman...?"
-
Having told a soldier that Isabeau has "flown away," Mouse's life is saved by a timely arrow from Navarre's crossbow.
"Find her and you find the wolf..."
-
The bishop engages a trapper to rid him of Navarre.
"Every moment you spend with her..."
-
Navarre to Phillipe.
"Thank you for trying Phillipe..."
-
Mouse is discouraged at Navarre having rejected Imperius' plan to thwart the curse.
"We have come full circle Lord..."
-
Phillipe seeks reassurance as he re-enters Aquila.
"But kill me, Navarre..."
-
Navarre prepares to take his revenge on the Bishop.
"I fully expect to meet you..."
-
Imperius hopes for another kind of happy ending.