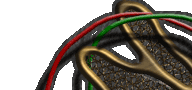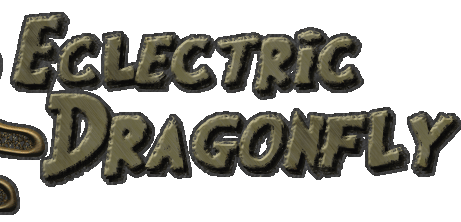 Sleepy Hollow
In a hurry? Go right to the pictures
Tim Burton is a god.
Or else he's sold his soul to the devil. It's one or the other. And it doesn't hurt that he uses Danny Elfman's music.
Sleepy Hollow isn't Burton's best work, I suppose, but even his fair-to-middling stuff is miles ahead of the pack. And if one had any complaint at all about this film, it might be that, at the end of the day, it is somehow less than the sum of its parts - many of which are magnificent.
Right out of the gate you know you're in for creepy fun when that wonderful Elfman score wafts in over the studio logos as Sleepy Hollow begins. And check your retinal cones at the door; but for bloody red, the rainbow's saturated colors don't have a place in Burton's New York or Sleepy Hollow, although just when you least expect it, the palette takes a dramatic turn toward the bright inside Ichabod's dreams where his repressed youth surfaces.
Pasty white faces are right at home in both worlds, however. The wonder is that even amidst the wan faces and fens cloaked in fog, there is beauty: in the elaborate period costumes, in Ichabod's earnest eyes, in Katrina's gentle round face, in the Killians' heroism, in the surprisingly tender affection between the Hessian and his black Andalusian.
The cast of Sleepy Hollow, headed by Johnny Depp, is superb, of course. Depp is masterfully quirky as the twitchy and troubled inspector from New York. I particularly liked Michael Gambon as the Hollow's principle citizen, Baltus Van Tassel, and newcomer Marc Pickering quite holds his own opposite the more experienced Depp. Sadly, I think Christina Ricci was wasted here. Hers is just not a very meaty part, but she makes do with what she has.
And let's not forget Christopher Walken, who playes the Hession - when he has his head. Arresting and terrifying pretty well sums up his performance (perhaps any of his performances!)
What was most amazing to me, however, was hearing Tim Burton say, in the DVD commentary, that my favorite shot in the movie was a happy accident. In it, the judge (Christopher Lee) who sends Ichabod to Sleepy Hollow, leans forward to emphasize a point and as he does so, the sculpture behind him aligns with his shoulders so as to make him appear to be winged, like some dark angel. The world's greatest shot - an accident!
Sleepy Hollow is beautiful to behold and solidly entertaining. Definitely another one in the plus column for Burton.
Sounds from Sleepy Hollow